CES 2018 showcased the largest display of wireless charging products & solutions
Las Vegas was the setting for the continuing wireless revolution as Aircharge demonstrated its range to the world at CES 2018. Aircharge, the global leaders in deployment of wireless charging for public spaces, enjoyed a steady stream of visitors to the Aircharge stand in hall 4 of the Las Vegas Convention Centre and also featured a range of accessories and infrastructure solutions at the official Qi stand from the Wireless Power Consortium (WPC).
Full range of AirCharge Products… click here…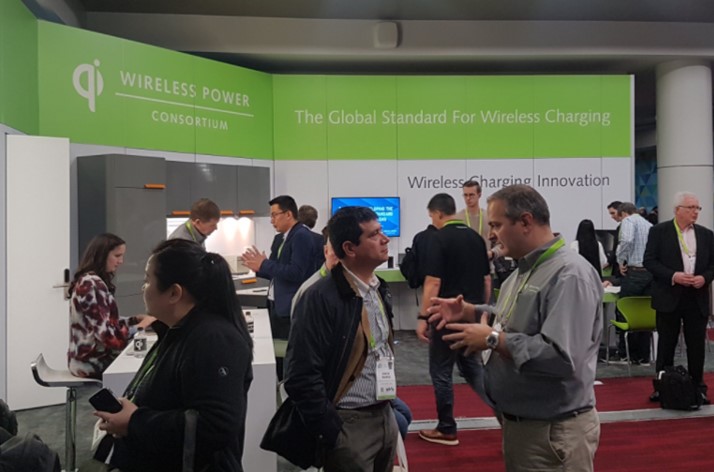 Aircharge showcased surface and sub-surface wireless charging solutions and provided free wireless charging facilities to visitors and journalists at the reception desk and press area. Plus, the team circulated the hall with portable wireless charging trays for a demo on the go and quick battery top-up.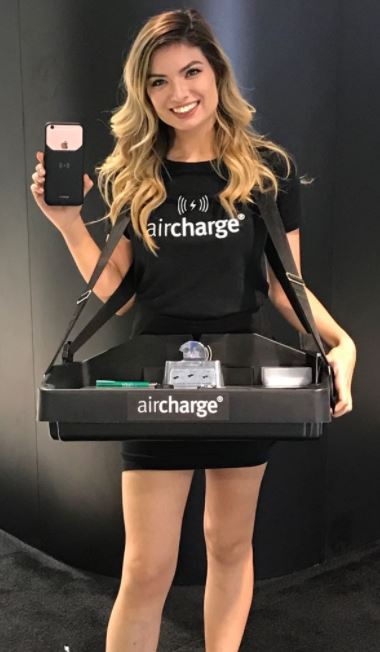 Wireless charging was the biggest discussion point at this year's CES, due in a large part to Apple's adoption of the Qi wireless standard in their iPhone 8, 8 Plus and X handsets. With manufacturers of smartphones and other devices, such as Samsung and LG, creating Qi-compatible products for several years, and now with Apple adhering to the WPC, Qi has de facto become the universal standard for wireless charging and we're only expecting to see a rapid acceleration in consumer adoption and an increase in category innovation, from tablets and laptops to home and kitchen appliances, automotive and infrastructure.

Fans of Aircharge were not just limited to the tech experts and business leaders at the event, but also included some famous faces, as Boyz II Men founder Nathan Morris and NSYNC baritone Joey Fatone popped by for a chat and power boost. Overall, we had a great time in Vegas and received an overwhelmingly positive response to the Aircharge range. 2018 is going to be a big year for wireless and we are proud to be leading the charge.